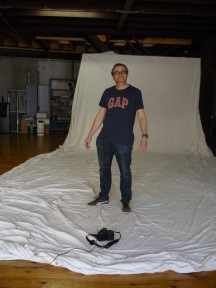 Le 
Théatre de la Vie
continues its quest for emotions, exchanges and revelations of  talents in its new program (2014-2015 season). Brick by brick (red, such as the walls of this old industrial building in Saint-Josse), the energic team builds its own particularely universe, between humor and sensitivity … and between pints and balloons of red wine, in the small, friendly bistro, before and after performances.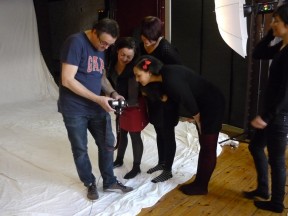 A 1kilo3, we are very pleased to go on and participate in this building (and to drink pints and wine). This week took place the first shoting for the future communication. If the graphism of the first season keeps the same direction (bright colors, flesh, life, movement, poetry), it does not hesitate to evolve in the treatment of the visuals. Without revealing the programming here, let's say that it's an extension of the current season : new creations, known and less-known names, sensitive topics, intimate or social, always embedded in people's reality, art that overflows from the stage.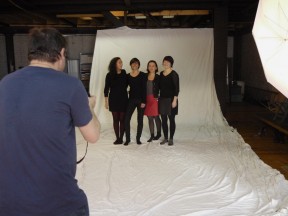 Fred Van Hoof tua photographer, with a part of the team of Le Théatre de la Vie.