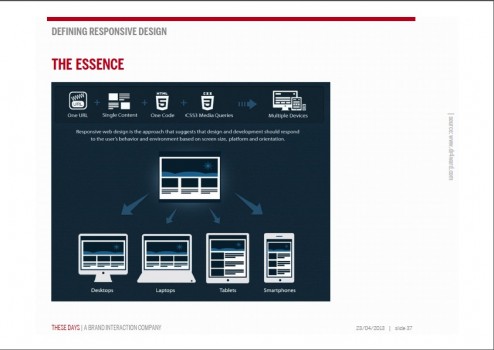 Mobile is becoming the primary way to search information. And if the consumer can not find what he looks for on his smartphone, when he looks for it, wherever he is, he will certainly forget to get back to it later, on his computer or another device. If he has found it, he often will go on at home on his tablet or computer. So it's important for a brand to define a clear and relevant message to communicate, but also a message that can be read on all screen sizes – and on all brands of smartphones, computers, etc..
The Responsive Design is not only an ergonomic solution for easy reading and navigation on all devices, but also the need of one single content. Instead of developing texts and visuals for the website and another texts and messages (shorter) for the smartphone screens, « content prioritization » is the key. It is not determined in pixels anymore, but in the width of the different screens. Images and texts move depending of the size of the screen.
The most important message is conceived first for the smallest smartphones, then additional information is put, as the screen enlarges. It is therefore necessary to take (hard) content decisions. A mobile strategy (what goal is aimed) and a communication strategy (what single strong message has to be communicated), before the technique.
Thank you to These Days for the exciting seminar
last week. Illustration : www.bbc.co.uk. Other great examples here.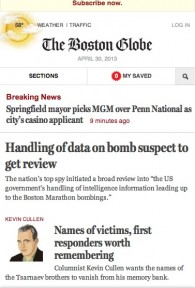 On a Smartphone screen.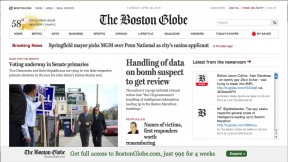 On a laptop screen.