New positioning, baseline and graphic identity, communication. Radio spots, banners, postal and e-mailings, poster and flyers campus. Cogito is the leader in Belgium for boosting the disapointed students. Without taking himself too seriously but based on real lived insights and strong arguments, the campaigns (2012 and 2013) target parents (from primary school to university) and university students. The campaign is only developped in french by now (sorry).
Cogito radio 2013 fatigué. Fatigue
Cogito radio 2013 Ailleurs. Cogito A2b Ailleurs 25s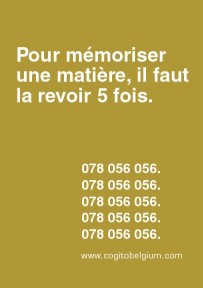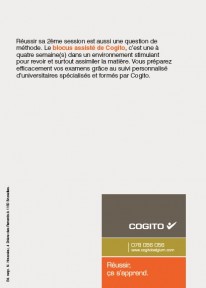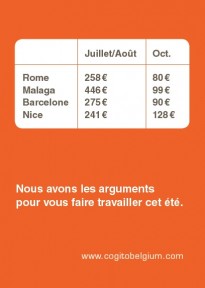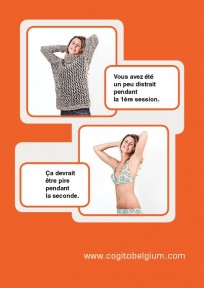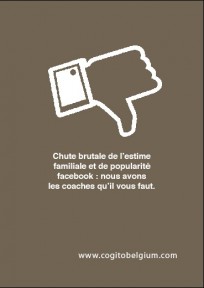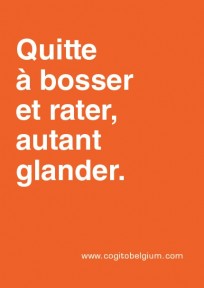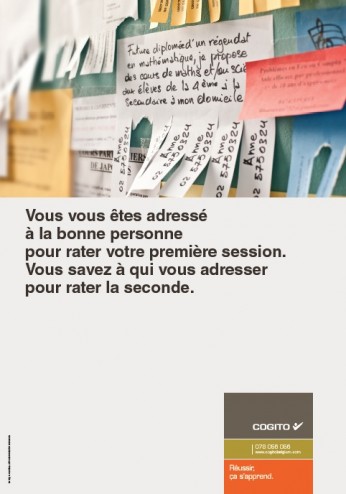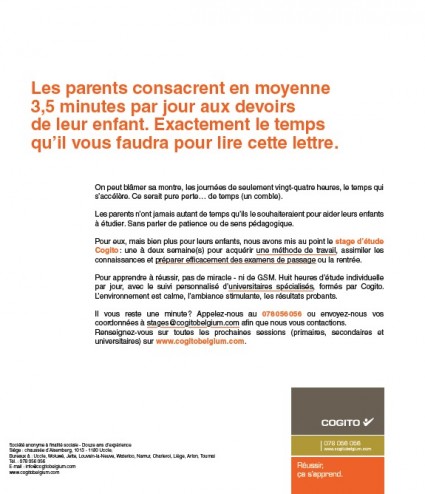 How to convince a kid to learn by heart what he can find in one clic away on the internet? During exams time, parents have to face their part of difficult questions too. Why learning? How to learn? And moreover, what is learning? The first answer is an another question : how to awaken kid's curiosity? Because motivation calls for success that strengthens motivation.
This trigger can come from anywhere, that's why it's important to meet new people, go out more often, try new entertainment or reading. As to learn is to create links, a passion may be reflected in several courses studied at school. That makes lessons more attractive.
To learn is to understand, to repeat, to control one's own memory… in short: it has to be learned. A student who works and has nevertheless terrible results often doesn't have any method. Everyone can develop the method that fits himself, if necessary with the help of ex students. Because there are
tools to discover before exams rather than after – active repetition, self-assessment, establishing links between the different elements that memory has to assimilate etc..