The Théatre de la Vie is a human, sweet and cool theater near the Botanic, in the center of Bruxelles. Created by Herbert and Nicole Rolland Dumez, the Theater is built for over 40 years and has always preferred working with the actors for a
wide public. The new team of Peggy Thomas supports the young and mature creation – and belgian too – and gives to the artists a space where they can exprim themselves. « We want to honor the quality, originality and diversity of theatrical landscape, to share with you questions, desires, words, bodies, moments.
There is at least one thing taht we share: we are all alive.
1kilo3 works on all the theater visual identity, which begins with the creation of the season 2013-2014 program for the Avignon Festival, a refreshing look at the logo, and then, prints, posters, PR, etc. Lot of energy given and received, thanks for the great enthousiasm of our new client !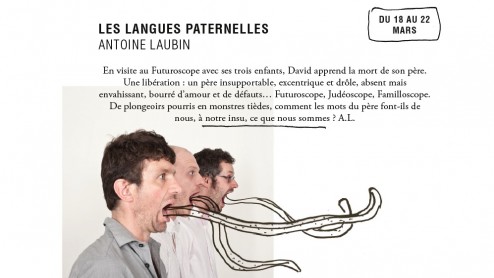 All pictures by Fred Van Hoof.