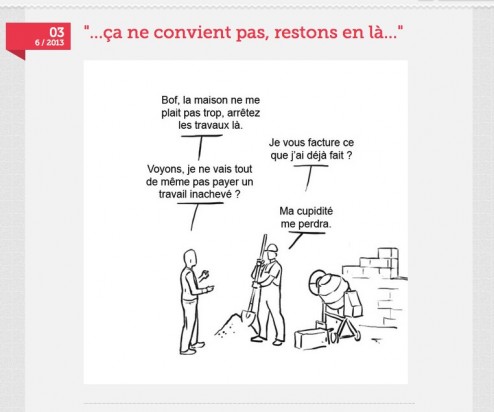 How to rehabilitate the work of graphicdesigners ? How to sell an idea, a composition, a logo at a fair price?
Télérama
tells since July the anger of French designers – the Belgians do not think less but seem quieter as usual. The organization of pitches often shows an incredible lack of respect for the job. The work (when it is not lost in some offices) are judged by people without any visual formation, who think about budget. They earn less than an independent artisan or a worker. How to fight against these unacceptable conditions ? A
site
(in french only) describes with humour the absurd situations in which many freelancers will recognize themselves. It could be Belgian: all this is surrealistic. Here are some extracts. Debate to be followed.