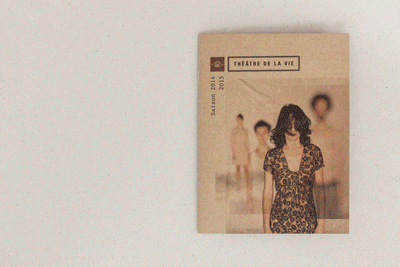 Clic on the picture to see the GIF.
 Here is the new brochure and campaign for Le 
Théatre de la Vie, all home made – illustrations, graphic design and photos Fred Van Hoof. A visual evolution in the same spirit, human, « cosy », alive, warm. See below some extracts of the work (brochure, posters, flyers, press, banners, fidelity card, etc.) The first event is a free slam evening, next friday at 9 p.m., we'll be there!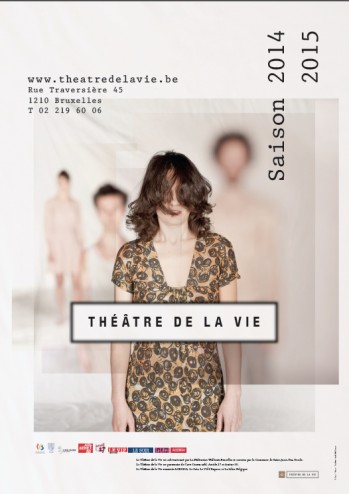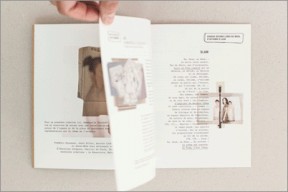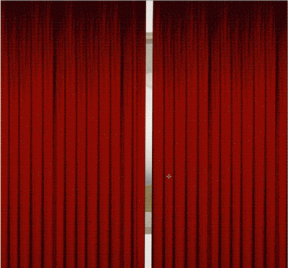 Clic on to see a joke. GIF.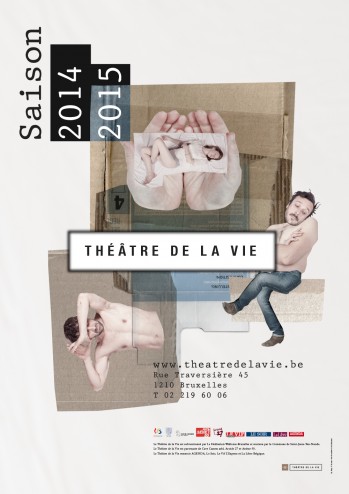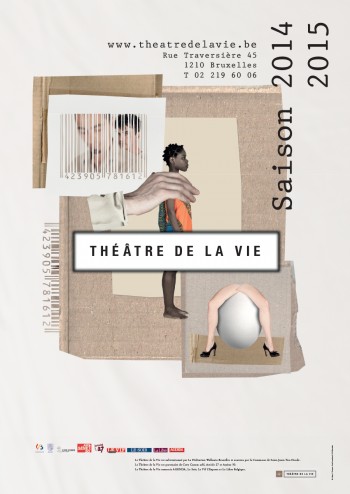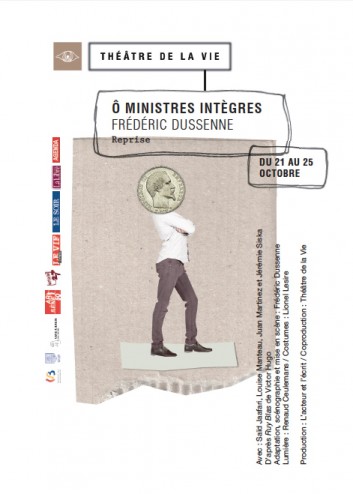 virginie@1kilo3.com – fred@1kilo3.com